Secretariat of the Dean's Office
The team in the secretariat of the Dean's Office advises students on administrative issues. Its responsibilities include:
Issuing of degree documents
Organizing the annual graduation ceremony
Accreditation/certification of student degrees/qualifications
The secretariat also cooperates with the academic fields and the Study Committee to provide student services in the following areas:
Recognition of attainments (external and faculty-external)
Assessment for admission to Bachelor's/ Master's programs
Registrations/applications for individual study plans
Change of major or minor in Bachelor's programs
Extension of period of study
Approval for participation in a doctoral program
Specific questions regarding your studies, subjects etc. should be addressed to the secretariat of the directorate of studies for the subject in question.
Location and hours of operation of the secretariat of the Dean's Office
The secretariat is located in the Exact Sciences Building (ExWi) in Office 010. Please note our hours of operation. Special appointments can be made on request.
The team in the secretariat of the Dean's Office
Please directly contact the appropriate team member for your issue/question. Anyone on the team will be happy to provide you with general information.
Team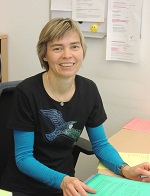 Name / Titel

Funktion

Applications, coordination of study committee, appeal proceedings

Mail
Phone
Name / Titel

Funktion

Master's degrees, applications for admission to doctoral studies

Mail
Phone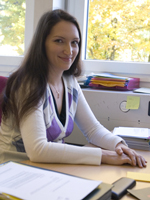 Name / Titel

Funktion

Bachelor degrees, PhD examination registrations, PhD degrees

Mail
Phone